MuleSoft: Overview and Review
Connecting systems is one of the most significant problems facing IT departments today. And the problem is only getting worse. Especially since the number of applications, data, and devices increases for every business.
Wiring point-to-point code between applications is expensive, time-consuming, and unsustainable. This is the old way of doing things. An integration platform as a service (IPaaS) can not only connect every technology. But do it in a standardized way. This is where a tool like MuleSoft comes in.
A Look Inside Integration Platform as a Service (IPaaS) Software
Integration platforms are vital for reducing complexity. Especially when businesses deploy applications across a mix of on-premise and cloud-based systems.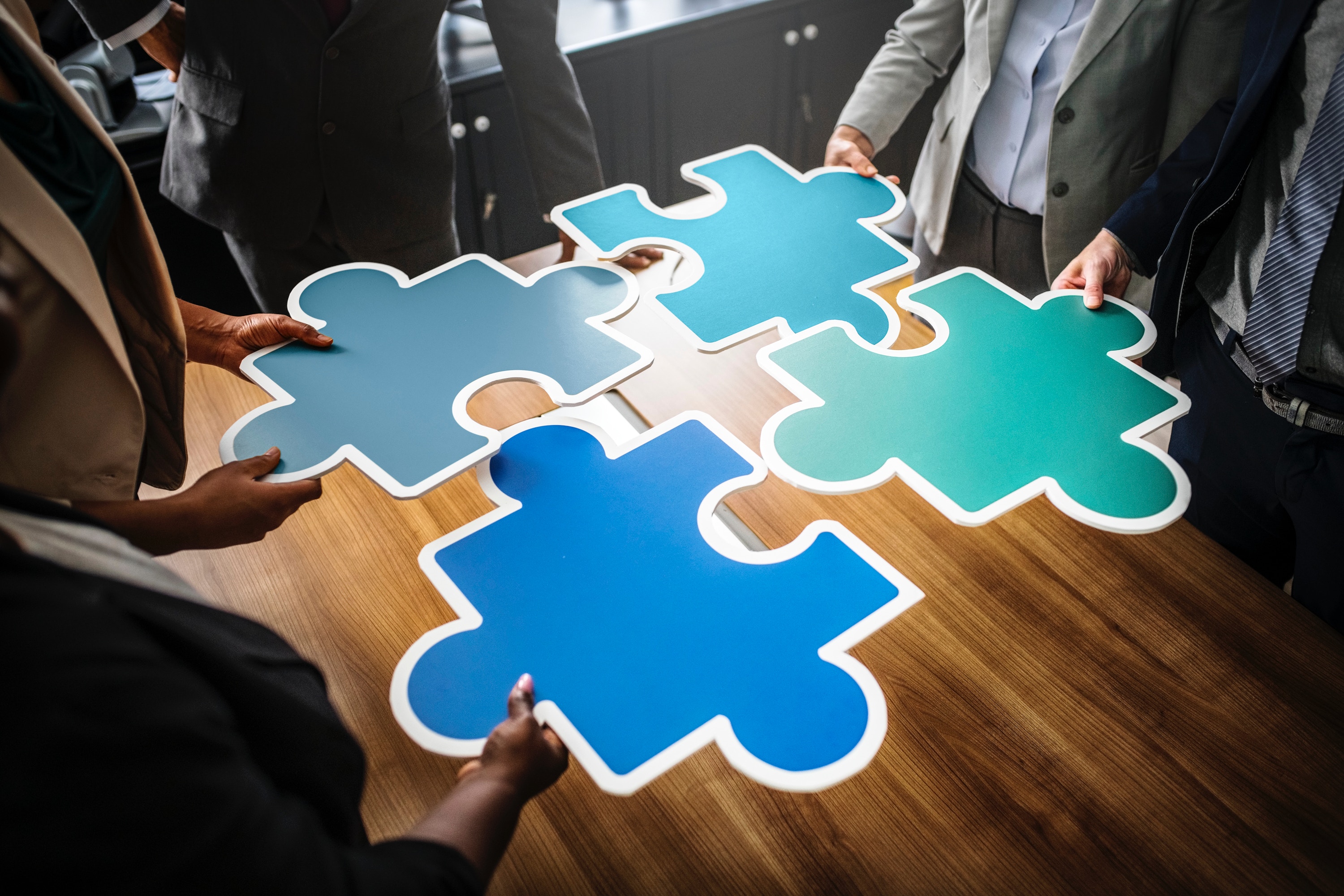 The following have different backend data:
Management systems

Payment providers

Email service provider

Software as a Service (SaaS)

Legacy system
This data is usually locked, which makes it difficult to communicate with:
Other systems

External applications

And devices.
This is where integration platform software comes into play. This technology utilizes modern application programming interfaces (APIs). It's then able to access the data and provide connectivity between all systems. It also helps IT departments manage and secure the flow of data.
The end goal? To create a fully-functional application network that keeps your business running smoothly. Regardless of where you host your applications or how many there are.
This is especially important for large enterprises and business-to-business (B2B) organizations.
They need the ability to integrate applications in a complicated, hybrid environment. It means faster innovation and deeper connectivity throughout the organization.
IPaaS is difference than having an IT department that's only focused on getting your systems to work. It's having one that helps your business flourish.
An integration platform means having the ability to discover and self-serve existing APIs. Allowing teams to reuse and move faster. For developers, it means having the ability to leverage existing APIs. They are then able to create new processes and experiences. This is where MuleSoft comes into play.
If you need to build a connected infrastructure that's flexible, fast, and secure. And you need something that is cost-effective. Then IPaaS software could be what you need.
Make sure you check out the vendor selection first. You want to be sure that the software can integrate well with all your tools and systems. Otherwise, you risk getting stuck with a provider that doesn't have the capabilities you need.
Why MuleSoft?
Mulesoft is an all-in-one integration platform. This that makes it easy to design, build, and manage APIs. Over 1,600 enterprises use MuleSoft to create their application networks. They also use MuleSoft to speed up their development three times as fast.
They started as a middleware and messaging platform. Now, they are one of the premier IPaaS solutions. Both for cloud-based and on-premise tools, data, devices, and SaaS integration. Their solution works best for businesses and IT department. Especially when they want a single provider to manage various systems and applications. Think of it as hiring a single contractor to manage your entire kitchen renovation.
There are many benefits when it comes to using IPaaS software, like MuleSoft. It also comes with very few limitations.
Pros:
Flexibility:

MuleSoft allows you to pursue various system integration models. With the flexibility to connect both legacy and new systems.
Cost-Effective

: Compared to traditional middleware, IPaaS software is more cost-effective.
Quick & Efficient

: It takes time to connect systems and applications. An IPaaS software reduces your development lifecycle and minimizes the effort required.
Secure

: MuleSoft can help your business keep control of your data. And lower the risk of security breaches.
Cons:
Vendor Selection:

All integration platforms are not created equal. Some don't have the robust integration capabilities that you'll need to connect every system.
Not Automated:

Still requires your IT team to figure what systems to integrate. And what to leave out.
Slow Adaption:

Some IPaaS software is slow to support and adapt to modern technology. Your business may miss out on the latest and greatest tools and applications.
Features & Benefits of MuleSoft
MuleSoft helps businesses connect anything at any time with its Anypoint PlatformTM. This also comes with a variety of tools and services:
Anypoint Analytics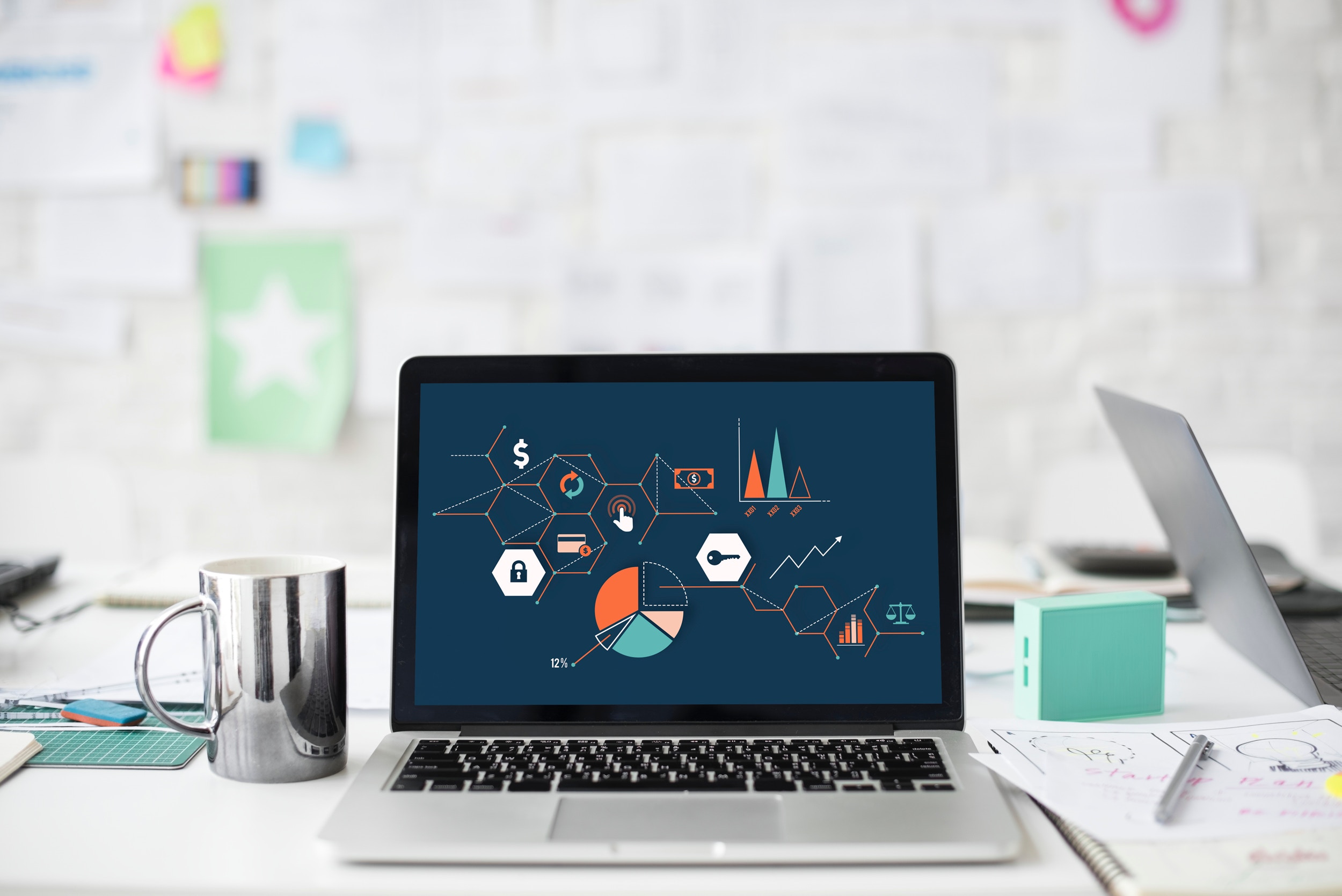 Anypoint Analytics helps you track key metrics. This helps you gain critical insight into how your business runs. It tracks information such as:
API usage

Transaction data

And service level agreement (SLA) performance,
you can gain a granular understanding of what's working well and what isn't. This means that you can find and fix issues on the back- and front-end. Thus, improving your customer service.
API Designer
MuleSoft's API Designer offers a web-based interface for:
Designing

Documenting

And testing APIs.
This makes it easier for your IT department and API design team to engage with APIs. Not only in the beginning, but during any stage of the design process. It's especially useful for saving and reusing APIs as needed.
The API Designer can help your IT department work in whatever way they're most comfortable. They offer machine-readable design specifications for this purpose. These are easy to understand, even for non-technical employees.
API Fragments:

They can work with API fragments and save their progress with one click.
API Manager
With MuleSoft's API Manager, you can:
Manage users

Track and analyze traffic

And promote and secure APIs via an

API gateway

.
The idea is to connect every backend service with a single integration platform. You'll then be able to keep tabs on all APIs from one place, and track all data sources.
This makes it possible to control user access, application connections, and API policy. It allows your team to be proactive when it comes to API management.
Anypoint Connectors
Connecting out-of-the-box tools and assets is easy with this feature. It does so by using prebuilt connectors. This means that you never have to start from scratch, and you can connect your systems five times faster.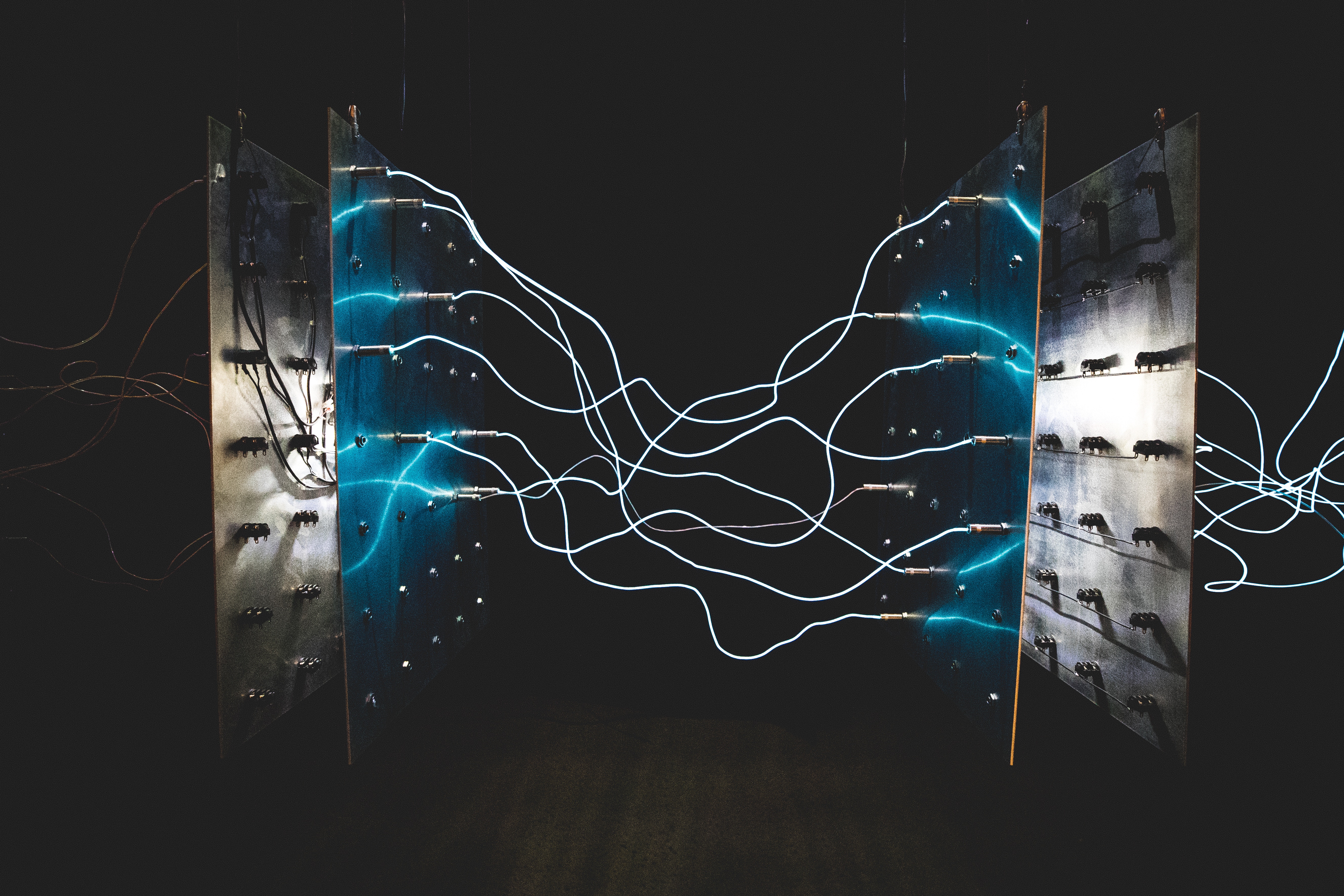 Flow Designer
Flow Designer is best for those individuals who are new to integration. It's a simple, web-based interface provides a guided and intuitive MuleSoft experience. You can:
Drag-and-drop data and assets

Auto-populate reusable assets

And view a list of input and output data to better understand the flow.
One of the best parts of this feature is the ability to preview your transformation and data in real-time. This ensures fewer errors and helps you understand what's happening at each step in the process.
Anypoint Monitoring
Anypoint Monitoring provides real-time performance monitoring across all integrations and APIs. This feature helps you:
Identify issues

Perform root-cause analyses

Map dependencies

And gain instant access to historical log data.
This means that you can address problems as they occur. And can uncover the root cause of any errors and system failures.
Anypoint Runtime Manager
Managing and monitoring a complex environment of systems, APIs, and devices is difficult. The Anypoint Runtime Manager simplifies this process. It does so by providing a single interface for all resources deployed in MuleSoft.
This is ideal for administrators who want to watch the status of any deployment. Here you can:
View performance across environments

Connect to third-party monitoring and operation tools

And even set alerts based on performance triggers.
Anypoint Studio
The Anypoint Studio helps you speed up developer productivity. It provides a single desktop environment for all your APIs and integrations. You can build and test SaaS and on-premise systems. Even before deploying them into the cloud, by using this Java-based interface.
The Anypoint Studio feature also includes the abilities to:
Map

Build

Edit

And debug data integrations.
This way you don't have to trade-off between ease-of-use and control. You can get both using one system.
Other Features
Other features that are key to MuleSoft include their support services. Here you are able to:
Take courses

Achieve certifications

Download documentation

Communicate with expert consultants
These service offerings help take away the guesswork when using MuleSoft.
What MuleSoft Customers Have to Say
Don't take our word on MuleSoft. If you want to know its true value for IT professionals, check out the 4.5 stars that it earns from 293 happy customers.
Rinki S. raves in his review on G2Crowd, with "the quality of support provided by Mulesoft API Portal is excellent!," and
It can be easily integrated with other services and it provides you with great compatibility. It's also a secure tool. It almost cuts down development time in half. And it's very useful for rapid application development.
Vinod S. writes in his review on G2Crowd, that it is "one of the best API Portals!!" and
It's really easy to work with Mulesoft API Portal even for beginners. It is very easily integrated to other services. The most amazing thing about Mulesoft API Portal is that it becomes very easy to provide documentation.
And Victoria D. notes, in her review in G2Crowd, that MuleSoft is "an end to end API Platform," she continues by saying:
When it comes to choosing an API platform, there are a lot of options with all major vendors offering something unique. For me, the most important feature that distinguish Anypoint Platform from the crowd is that it covers the full life cycle from designing to deployment and ultimate the management of APIs.
Other Integration Platform Vendor Options
Are you still unsure if MuleSoft is the right IPaaS software for you? There are a few other vendors who offer similar solutions. Here are a few of our favorites.
Dell Boomi
Dell Boomi offers the AtomSphere platform. This integrates both on-premise and cloud data and apps. It also helps enterprises design cloud-based integration processes.
Dell Boomi comes with an easy-to-use drag and drop design feature. It was also architected for cloud-based delivery. Which can either be beneficial or hurt your ability to deploy and scale.
SnapLogic
SnapLogic is home to the Enterprise Integration Cloud. This comes with 450 prebuilt connectors called "Snaps." These snaps enable enterprises to integrate
social media

Databases

And process management software of all types.
SnapLogic offers hybrid—cloud and on-premise—implementations and integrations. Keep in mind, they don't have a very large U.S. presence, which could be a problem when it comes to customer service.
DreamFactory
DreamFactory is another leader in the integration platform space. 300,000 developers and millions of users are currently using this platform.
Similar to MuleSoft, it simplifies the user experience across all products. And offers API management and real-time monitoring.
Their platform acts fast, providing you with instant APIs without code. You're also able to implement custom logic to build your own customer APIs. They work with JavaScript V8, Node.js, and PHP.
Conclusion
Integrating a lot of technologies is complex. Particularly when the backends and data don't match up.
An integration platform as a service software can reduce complexity. Providing a simplified and connected environment where everything works together. MuleSoft helps you develop and install integration flows that streamline your entire business. Regardless of whwere you host your applications.
Check out MuleSoft today, and see how you can better design, build, and manage APIs today.
About DataWarehouse4u.info
For more content about the latest technology and tools, check out Datawarehouse4u.info. We post reviews, advice, and tutorials on the technology you want to learn more about.
Don't miss out on the latest tech info!
About the author:
Kelly Vo is a full-time freelance writer. She specializes in digital marketing, B2B, and technology. Kelly is both a content creation and brand development expert. She prides herslef in helping businesses develop their authentic voice.