Magic Quadrant for Business Intelligence
In the picture below you can see current global view of the market of the main Business Intelligence software vendors prepared by Gartner, Inc. - the world's leading information technology research and advisory company.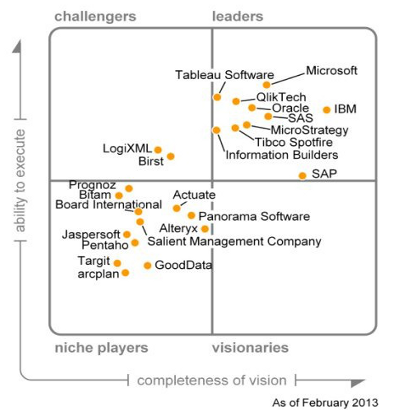 source:Gartner (February 2013)
The next pictures depict how the situation was changing during few past years. Please especially pay attention on my favorite QlikView which despite of the company size compare to e.g. Microsoft, went from visioners to leaders in business intelligent platform.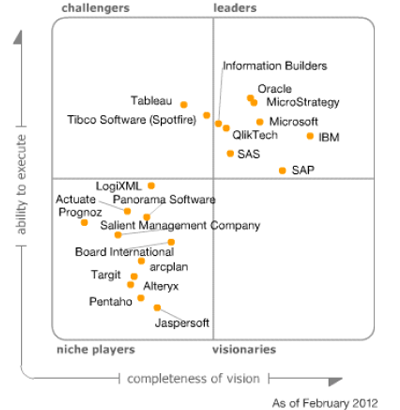 source:Gartner (February 2012)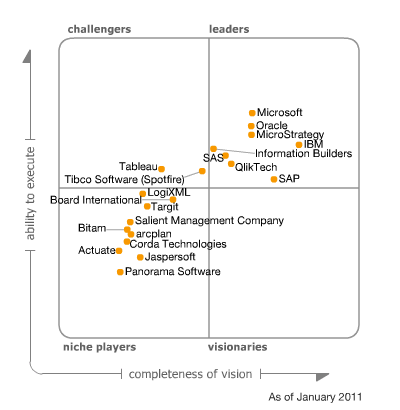 source:Gartner (January 2011)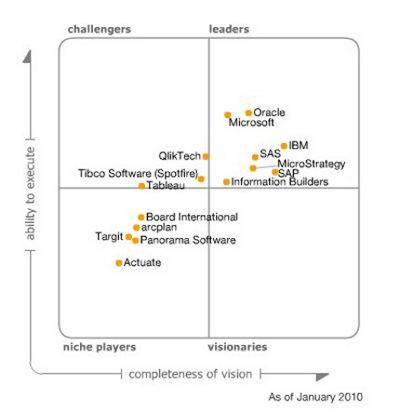 source:Gartner (January 2010)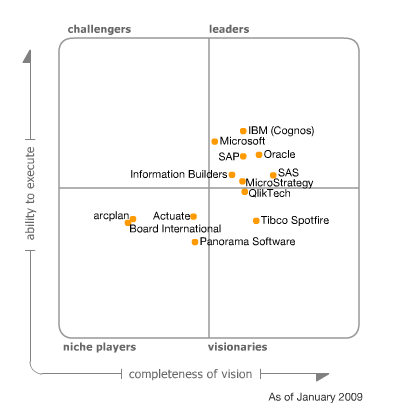 source:Gartner (January 2009)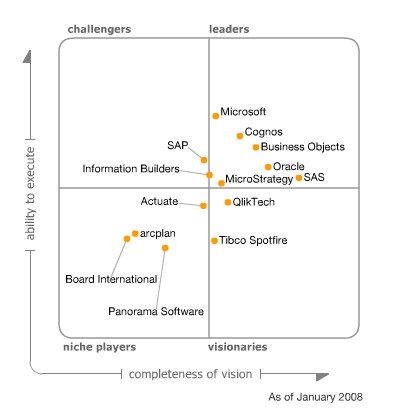 source:Gartner (January 2008)